Pupil Page
We are extremely proud of all our children and because of this we have created this page to show some of the key responsibilities and achievements that our children have earned.
Prefects
When pupils at Southfield Park Primary School reach year 6 they have the opportunity to become a School Prefect, Prefects are normally children who are well behaved and can show consideration and caring towards other children and adults in the school. As well as helping other children in the school, they are also responsible for jobs during the day such as assembly duties, library duties and dinnertime duties.
The prefects we have are proud to be a prefect and take their responsibilities and duties very seriously.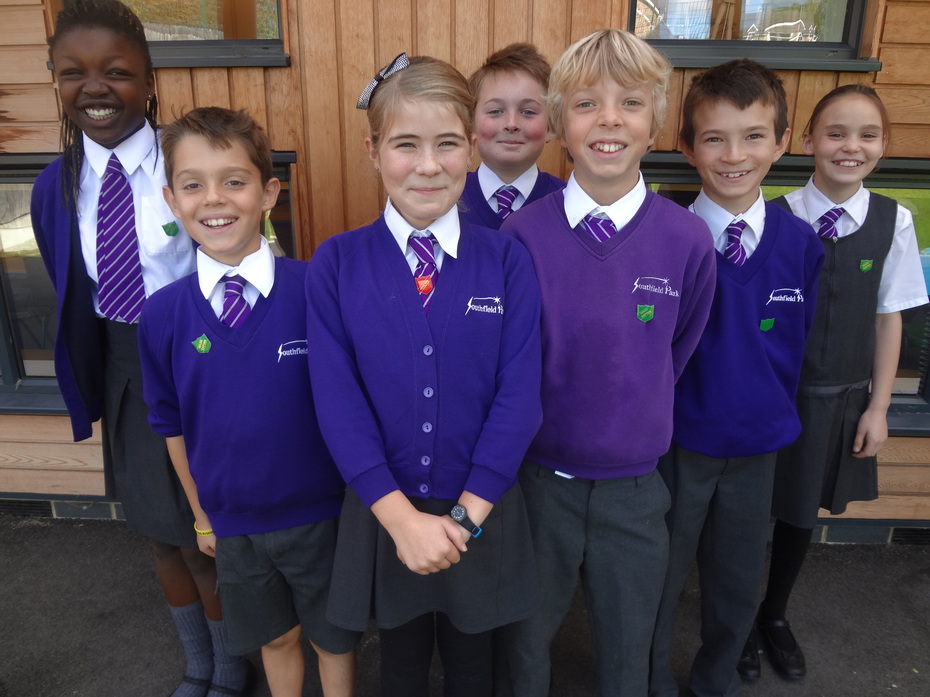 School Council
There are two representatives from each class, from year groups 1 to 6 inclusive, who are elected by their classmates. School Councillors play an important role in the school voicing the views of children from their class.
Playground Buddies
Here are our wonderful Playground Buddies who look after the younger children at school.
Eco Reps
After lots of work by our Eco Reps, Southfield Park has made lots changes and have achieved Eco-Schools Bronze Award.