School Council
Southfield Park's School Council is the voice of the children at our school.
The role of our School Council is
to represent the views of the children;
to raise issues with the adults and tell them about any problems;
to have a say in decisions about things that affect the children at our school;
to play an active part in making our school a better place.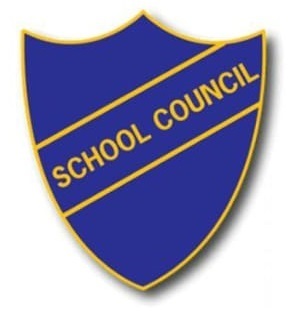 At the beginning of the school year, each class from Year 1 to Year 6 elects two councillors to represent the views of the children in their class. The School Council then meets every half term to discuss issues that are important to the children or to provide pupils' opinions to help our school leadership team make decisions. Our Head Boy and Head Girl chair each meeting with support from our PHSE Lead Miss Lauren Gilby.
Sometimes the children will choose items to be discussed, and sometimes the school leadership team or our school governors will ask that a matter is taken to the School Council so that they can find out what the children think.
The agenda and minutes of School Council meetings are shared amongst our whole school community, giving all children, staff, governors, parents and carers the opportunity to see how our School Council works, the decisions they help to make and the impact they have on Southfield Park as a whole.
We are very proud of our School Council and the important role they play in our school.
Last year our School Council…
Collected and shared feedback in order to create new lunchtime clubs. E.g. 'Huff 'n' Puff' and 'Dance and Drama'
Generated fundraising ideas and strategies for NSPCC
Constructed an 'Anti-Bullying Leaflet'
Generated ideas for 'Anti-Bullying Day'
Gathered suggestions for the PTA for their Summer Fair
Judged pupil's Summer Fair posters and picked a winner from each year group
Took part in monitoring activities e.g. Behaviour Learning Walks
Read the document below to learn about the expectations of School Councillors at Southfield Park.